Flex rigid Board 2OZ copper for flexible PCB| YMSPCB
Product Detail
Product Tags
What is a Rigid Flex PCB?
A rigid flex printed circuit board (PCB) is a hybrid circuit board design that integrates elements from both hardboard and flexible circuits. Rigid flex PCBs are rigid at some points on the board and flexible at others. Because of this, rigid flex circuits can be folded or continuously flexed while maintaining the shape of areas that need extra support. The circuits are typically multi-layered and are comprised of flexible circuit substrates joined with rigid boards. The flexible layers are buried internally and completely penetrate the rigid sections of the PCB.
One of the key benefits of a rigid flex PCB is its slim profile. The standard dielectric in flexible circuits is .001 – .002", making it a great choice for ultra thin—and ultra light—packaging needs. Adhesiveless laminates, HDI, and thin copper layers make it ideal for fine line technology, giving you the smallest, thinnest, and lightest solution for your circuit designs.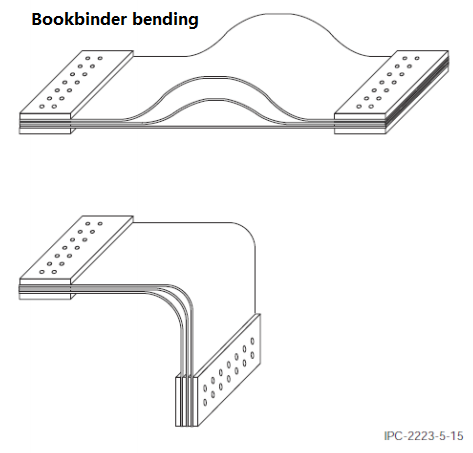 YMS Rigid Flex PCB manufacturing capabilities:
YMS Rigid Flex PCB manufacturing capabilities overview
Feature
capabilities
Layer Count
2-20L
Rigid-Flex Thickness
0.3mm-5.0mm
PCB thickness in flex section
0.08-0.8mm
copper Thickness
1/4OZ-10OZ
Minimum line Width and Space
0.05mm/0.05mm(2mil/2mil)
Stiffeners
Stainless steel,PI, FR4 ,Aluminum etc.
Material
Polyimide Flex+FR4,RA copper, HTE copper, polyimide, adhesive,Bondply
Min mechanical Drilled Size
0.15mm(6mil)
Min laser Holes Size:
0.075mm(3mil)
 
Surface Finish
Suitable Microwave/RF PCB urface finishes: Electroless Nickel, Immersion Gold, ENEPIG, Lead free HASL,Immersion Silver.etc.
Solder Mask
Green, Red, Yellow, Blue, White, Black, Purple, Matte Black, Matte green.etc.
Covrelay (Flex Part)
Yellow Coverlay, WhiteCoverlay,Black Coverlay

---
---
Previous:
FPC PCB 2Layer | YMSPCB
---
Write your message here and send it to us