Flex rigid Board semi flex PCB Black Soldermask| YMSPCB
Product Detail
FAQ
Product Tags
What is Semi-Flex PCB?
The most traditional manufacturing process of semi-flex PCB is adopting the bending FR-4 materials and making PCB according to the traditional rigid PCB manufacturing process, and then using the deep milling technology to thin the areas that need to be bended so that it has a certain degree of flexibility, so as to meet the requirements of assembly bending connection.
SEMI-FLEX length Calculator: (2 x Π x bend radius) x (bend angle/360°)
For example, bending 5 times over an angle of 180 degree with a radius   of 5mm requires a minimum length of the semi-flex part of 15,7mm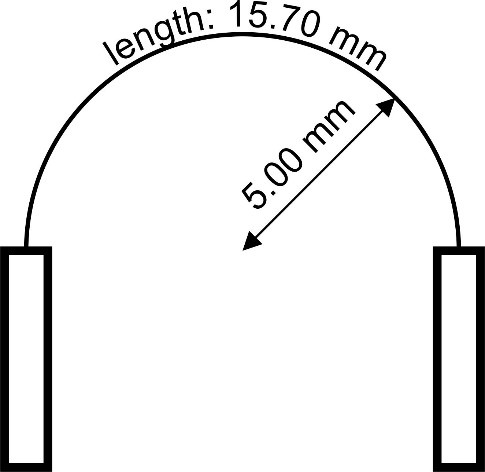 YMS Semi-Flex PCB manufacturing capabilities:
YMS Semi-Flex PCB manufacturing capabilities overview
Feature
capabilities
Layer Count
2-20L,with 1 – 2 conductive layers in the flexible section
Rigid-Flex Thickness
0.5mm-5.0mm
PCB thickness in flex section
0.15-0.8mm ± 0.05mm
copper Thickness
1/4OZ-10OZ
Minimum line Width and Space
0.05mm/0.05mm(2mil/2mil)
Stiffeners
Stainless steel,PI, FR4 ,Aluminum etc.
Material
FR4,RA copper, HTE copper, adhesive,Bondply,coverlayer, flex soldermask
Min mechanical Drilled Size
0.15mm(6mil)
Min laser Holes Size:
0.075mm(3mil)
 
Surface Finish
Suitable Microwave/RF PCB urface finishes: Electroless Nickel, Immersion Gold, ENEPIG, Lead free HASL,Immersion Silver.etc.
Solder Mask
Green, Red, Yellow, Blue, White, Black, Purple, Matte Black, Matte green.etc.
Covrelay (Flex Part)
Yellow Coverlay, WhiteCoverlay,Black Coverlay

---
---
---
What is a rigid flex board?
The rigid-flex board is a flexible circuit board(FPC) and a rigid circuit board (PCB), which are combined together according to the relevant process requirements through pressing and other processes in the PCB proofing to form a circuit board with FPC characteristics and PCB characteristics.
What is difference between rigid and flexible boards?
As the names suggest, a rigid PCB is a circuit board built on a rigid base layer that cannot bend, while a flexible PCB, also called a flex circuit, is built on a flexible base capable of bending, twisting and folding.
Where are rigid flex PCBs used?
You'll find them in commercial, industrial and military applications. From digital cameras to cell phones to smart devices, they serve them all. Especially in the medical industry for developing pacemakers for their weight reduction, space, and flexible capabilities.
Write your message here and send it to us