Rigid flex pcb multilayer flexible pcb HDI Any-Layer PCBs stacked vias | YMSPCB
Product Detail
Product Tags
What is a Rigid Flex PCB?
Rigid-Flex printed circuit boards are boards using a combination of flexible and rigid board technologies in an application. 
The proper application of Rigid-Flex circuit boards offers optimum solutions for difficult, limited space conditions. This technology offers the possibility of a secure connection of device components with the assurance of polarity and contact stability, as well as a reduction in plug and connector components.
Additional advantages of Rigid-Flex circuit boards are dynamic and mechanical stability, the resulting 3-dimensional freedom of design, simplified installation, space savings, and maintenance of uniform electrical characteristics.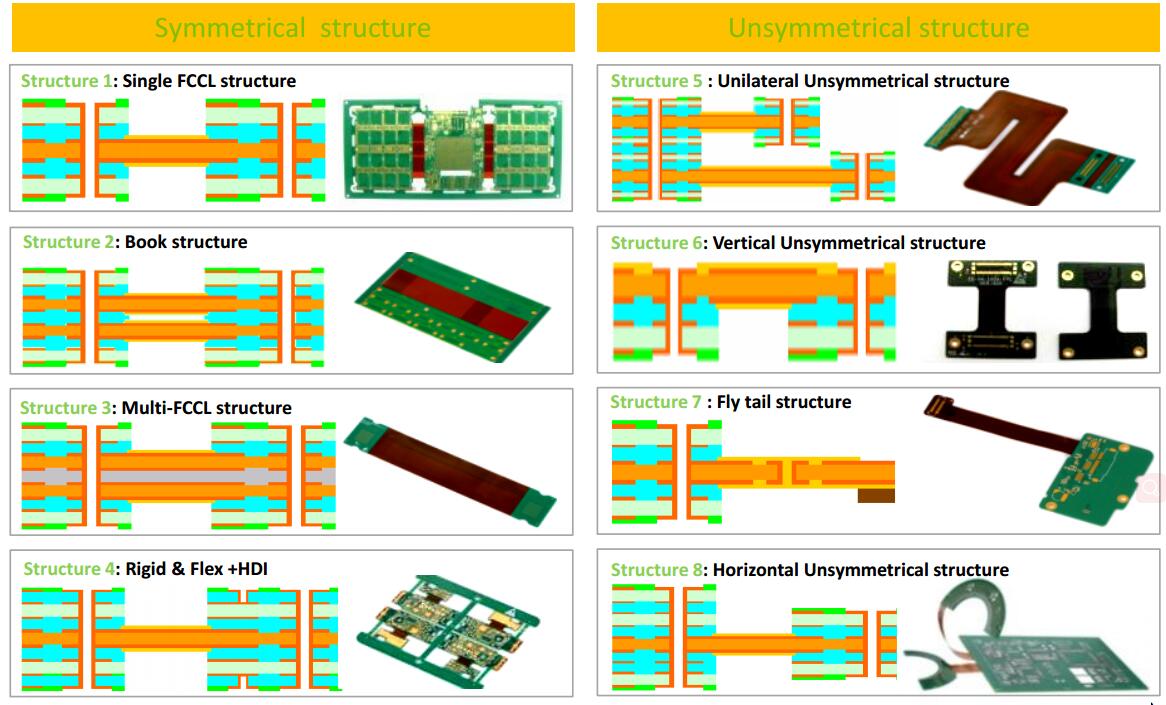 YMS Rigid Flex PCB manufacturing capabilities:
YMS Rigid Flex PCB manufacturing capabilities overview
Feature
capabilities
Layer Count
2-20L
Rigid-Flex Thickness
0.3mm-5.0mm
PCB thickness in flex section
0.08-0.8mm
copper Thickness
1/4OZ-10OZ
Minimum line Width and Space
0.05mm/0.05mm(2mil/2mil)
Stiffeners
Stainless steel,PI, FR4  etc.
Material
Polyimide Flex+FR4,RA copper, HTE copper, polyimide, adhesive,Bondply
Min mechanical Drilled Size
0.15mm(6mil)
Min laser Holes Size:
0.075mm(3mil)
 
Surface Finish
Suitable Microwave/RF PCB urface finishes: Electroless Nickel, Immersion Gold, ENEPIG, Lead free HASL,Immersion Silver.etc.
Solder Mask
Green, Red, Yellow, Blue, White, Black, Purple, Matte Black, Matte green.etc.
Covrelay (Flex Part)
Yellow Coverlay, WhiteCoverlay,Black Coverlay
---
---
---
Write your message here and send it to us