HDI pcb any layer hdi pcb high speed insertion loss test enepig| YMSPCB
Product Detail
FAQ
Product Tags
What is HDI PCB
HDI PCB: High density interconnect PCB, are a way of making more room on your printed circuit board to make them more efficient and allow for faster transmission. It's relatively easy for most enterprising companies that are using printed circuit boards to see how this can benefit them.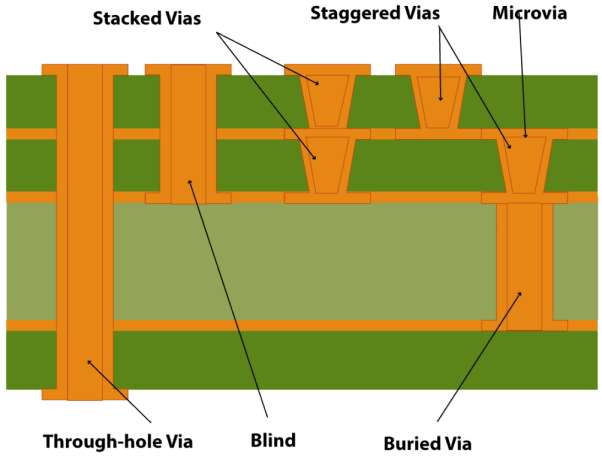 Advantages of HDI PCB
The most common reason for using HDI technology is a significant increase in packaging density. The space obtained by finer track structures is available for components. Besides, overall space requirements are reduced will result in smaller board sizes and fewer layers.
Usually FPGA or BGA are available with 1mm or less spacing. HDI technology makes routing and connection easy, especially when routing between pins.
YMS HDI PCB manufacturing capabilities: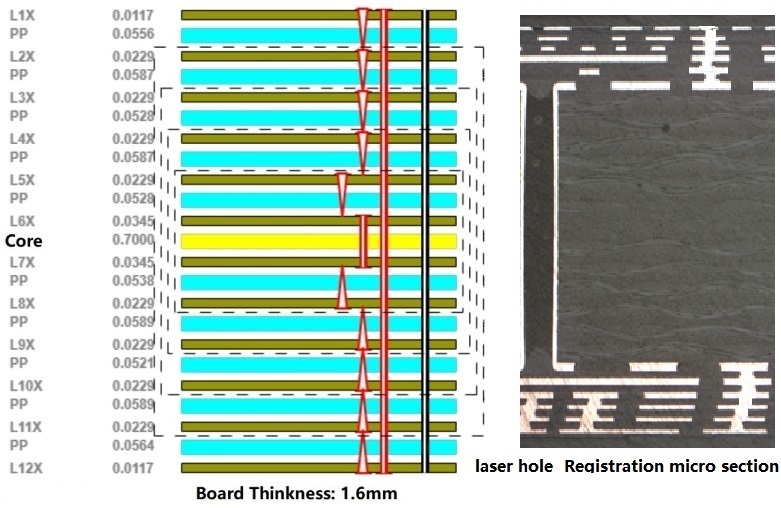 YMS HDI PCB manufacturing capabilities overview

Feature
capabilities
Layer Count
4-60L
Available HDI PCB Technology
1+N+1
2+N+2
3+N+3
4+N+4
5+N+5
Any layer
Thickness
0.3mm-6mm
Minimum line Width and Space
0.05mm/0.05mm(2mil/2mil)
BGA PITCH
0.35mm
Min laser Drilled Size
0.075mm(3nil)
Min mechanical Drilled Size
0.15mm(6mil)
Aspect Ratio for laser hole
0.9:1
Aspect Ratio for through hole
16:1
Surface Finish
HASL, Lead free HASL,ENIG,Immersion Tin, OSP, Immersion Silver, Gold Finger, Electroplating Hard Gold, Selective OSP,ENEPIG.etc.
Via Fill Option
The via is plated and filled with either conductive or non-conductive epoxy then capped and plated over
Copper filled, silver filled
Laser via copper plated shut
Registration
±4mil
Solder Mask
Green, Red, Yellow, Blue, White, Black, Purple, Matte Black, Matte green.etc.
Learn more about YMS products
---
---
---
Write your message here and send it to us