multilayer pcb manufacturing High Tg material VIPPO| YMSPCB
Product Detail
Product Tags
What is A Multilayer PCB?
Multilayer PCB boards came into play with the intention of constructing more number of conductive layers on the board than single layer or double layer boards. Multi-layer boards come with a combination of single layer or double layer board and give opportunity to connect more electronic components in less space.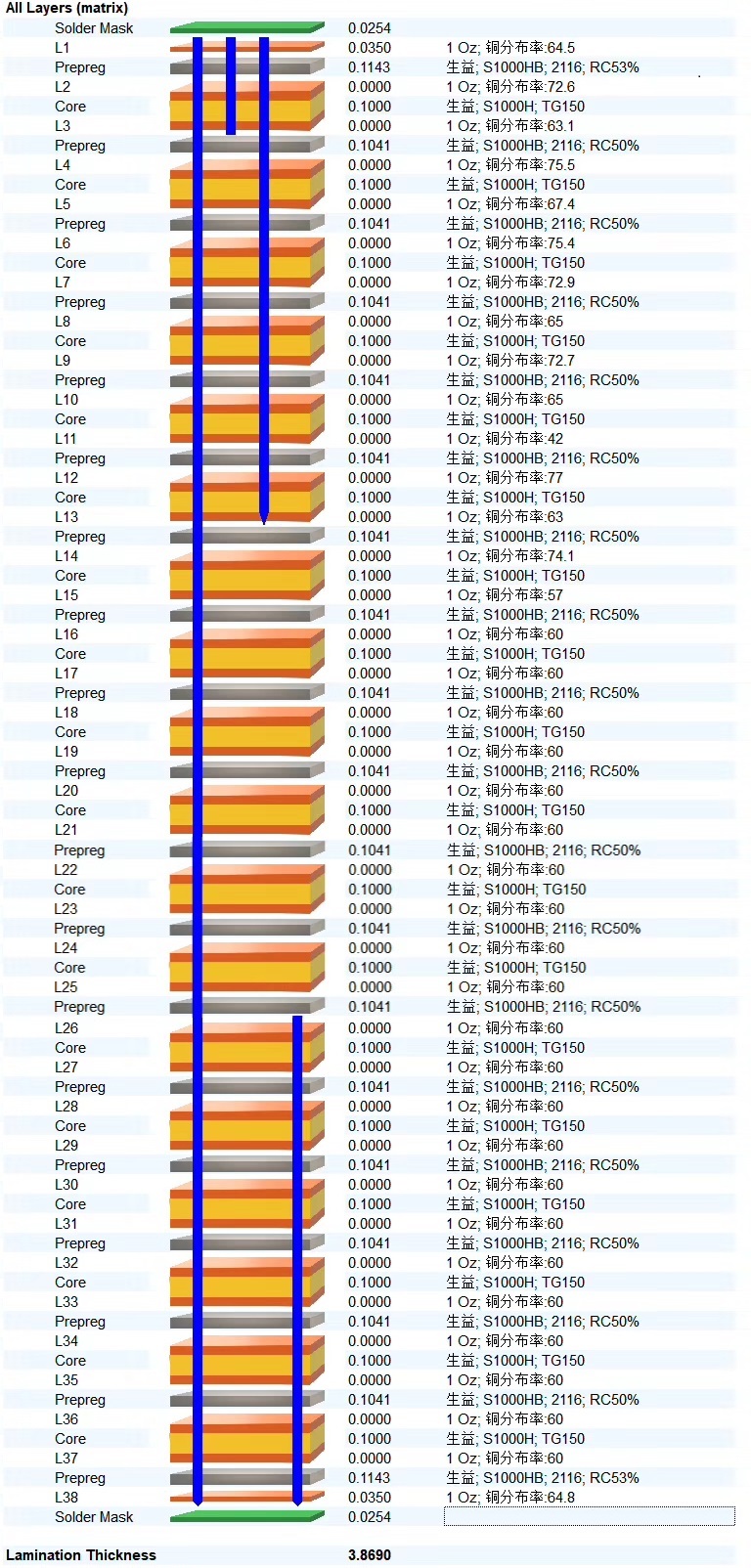 YMS Multilayer PCB manufacturing capabilities:
YMS Multilayer PCB manufacturing capabilities overview
Feature
capabilities
Layer Count
3-60L
Available Multilayer PCB Technology
Through hole with Aspect Ratio 16:1
buried and blind via
Hybrid
High Frequency Material such as RO4350B and FR4 Mix etc.
High Speed Material such as M7NE and FR4 Mix etc.
Thickness
0.3mm-8mm
Minimum line Width and Space
0.05mm/0.05mm(2mil/2mil)
BGA  PITCH
0.35mm
Min mechanical Drilled Size
0.15mm(6mil)
Aspect Ratio for through hole
16:1
Surface Finish
HASL, Lead free HASL,ENIG,Immersion Tin, OSP, Immersion Silver, Gold Finger, Electroplating Hard Gold, Selective OSP,ENEPIG.etc.
Via Fill Option
The via is plated and filled with either conductive or non-conductive epoxy then capped and plated over(VIPPO)
Copper filled, silver filled
Registration
±4mil
Solder Mask
Green, Red, Yellow, Blue, White, Black, Purple, Matte Black, Matte green.etc.
Learn more about YMS products
---
---
---
Write your message here and send it to us