heavy copper pcb 4 Layer (4/4/4/4OZ) Black Soldermask Board| YMS PCB
Product Detail
Product Tags
What is heavy copper PCB?
This PCB classic is the first choice when high currents are unavoidable: the thick copper PCB, manufactured in genuine etching technology. Thick copper PCBs are characterised by structures with copper thicknesses from 105 to 400 µm. These PCBs are used for large (high) current outputs and for optimisation of the thermal management. The thick copper allows large PCB-cross-sections for high current loads and encourages heat dissipation. The most common designs are multilayer or double-sided.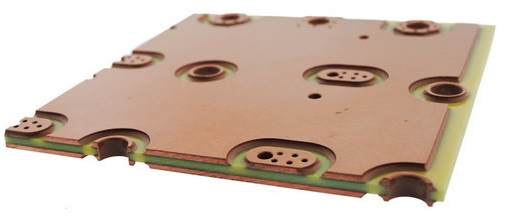 YMS Heavy copper PCB manufacturing capabilities:
YMS Heavy copper PCB manufacturing capabilities overview
Feature
capabilities
Layer Count
1-30L
Base Material
FR-4 Standard Tg,  FR4-mid Tg,FR4-High Tg
Thickness
0.6 mm – 8.0mm
Maximum Outer Layer Copper  Weight (Finished)
15OZ
Maximum Inner Layer Copper  Weight (Finished)
30OZ
Minimum line Width and Space
4oz Cu 8mil/8mil; 5oz Cu 10mil/10mil; 6oz Cu 12mil/12mil; 12oz Cu 18mil/28mil; 15oz Cu 30mil/38mil .etc.
BGA  PITCH
0.8mm(32mil)
Min mechanical Drilled Size
0.25mm(10mil)
Aspect Ratio for through hole
16:1
Surface Finish
HASL, Lead free HASL,ENIG,Immersion Tin, OSP, Immersion Silver, Gold Finger, Electroplating Hard Gold, Selective OSP,ENEPIG.etc.
Via Fill Option
The via is plated and filled with either conductive or non-conductive epoxy then capped and plated over(VIPPO)
Copper filled, silver filled
Registration
±4mil
Solder Mask
Green, Red, Yellow, Blue, White, Black, Purple, Matte Black, Matte green.etc.
---
---
---
Write your message here and send it to us